DON'T LIFT A FINGER DURING YOUR MOVE
RELY ON ONE OF THE MOST TRUSTED MOVING COMPANIES IN Polk County, FL, Central Florida & SURROUNDING AREAS
Moving is never fun. From the packing to the heavy lifting, it's a big project that's tough to handle on your own. When you need to enlist the help of local movers in Polk County, FL, Central Florida, and surrounding areas, you'll want to find an experienced and well-equipped company to handle your move. When searching for moving companies near you, look no further than Infinite Moving. Contact us today to learn more about our moving services.
WE'LL CARE FOR YOUR BELONGINGS LIKE WE WOULD OUR OWN
One of the most important things to consider when searching for moving companies in Polk County, FL is experience. If you hire local movers that are inexperienced and unequipped to handle your move, it'll just put even more work on you.
When you rely on the local movers at Infinite Moving, you can count on us for:
Customer-focused service
Fast and efficient moving services
Competitive pricing
We rely on 8 years of experience to more our clients. Choose one of the top moving companies in Polk County, FL to handle your move. Call now to get a free estimate on our affordable moving services.
5th Generation Family-Owned Moving Company
Infinite Moving is comprised of a professional, tight-knit crew committed to fostering relationships and building trust with our clients. Our local, long-distance and internal movers can handle moves of all sizes and within Central Florida and beyond.
We'll do all heavy lifting for your residential or commercial move. Our #1 goal is to simplify your move by taking some of the weight off your shoulders, literally.
You won't break a sweat when you rely on Infinite Moving during your move… Contact us today to schedule moving services in Polk County, FL.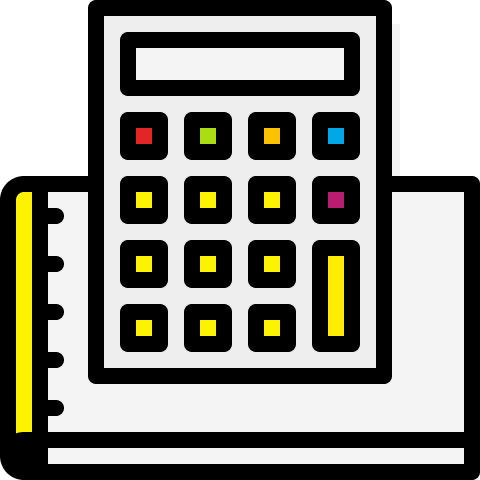 FREE ESTIMATES
No obligation quote. We rely on open-communication and transparency. Infinite Moving offers competitive rates and unsurpassed 5 star service.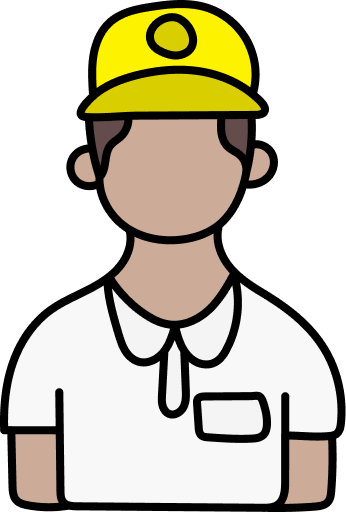 PERSONAL APPROACH
A devoted Relocation Manager will be responsible for the smooth operation of the entire relocation process. Committed to a perfect move, you know exactly the status of your move and schedule.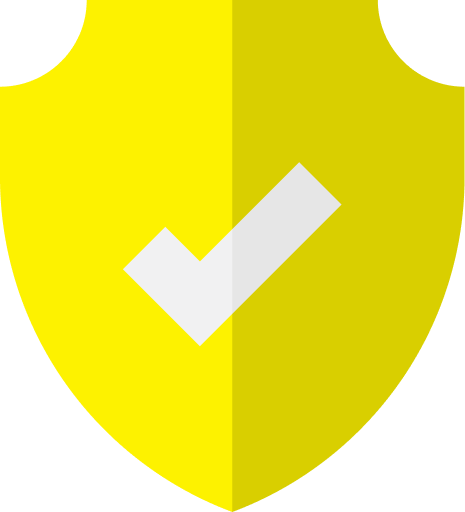 KEEPING YOUR BELONGINGS SAFE
We take care of your belongings in preparation for a move. Whether it's shrink wrap, additional packing and materials, equipment, or protecting entry ways and sensitive areas such as railings and walls.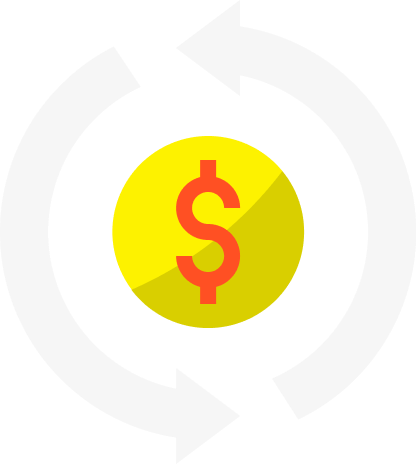 FLAT RATE PRICING
Based on the actual labor time + travel time charge between your locations. All jobs are subject to a minimum charge of 2 hours. Labor time is prorated based on 15 minute increments.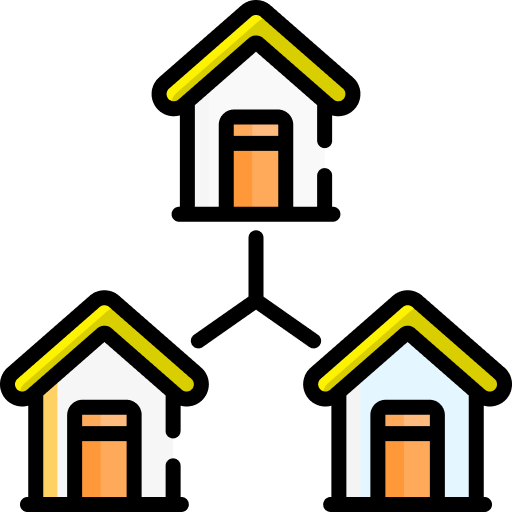 LOCAL ONLY
Whether moving down the street, or to a nearby county, Infinite Moving is specialized to save you money, and ensure the absolute best quality moving company experience in the area.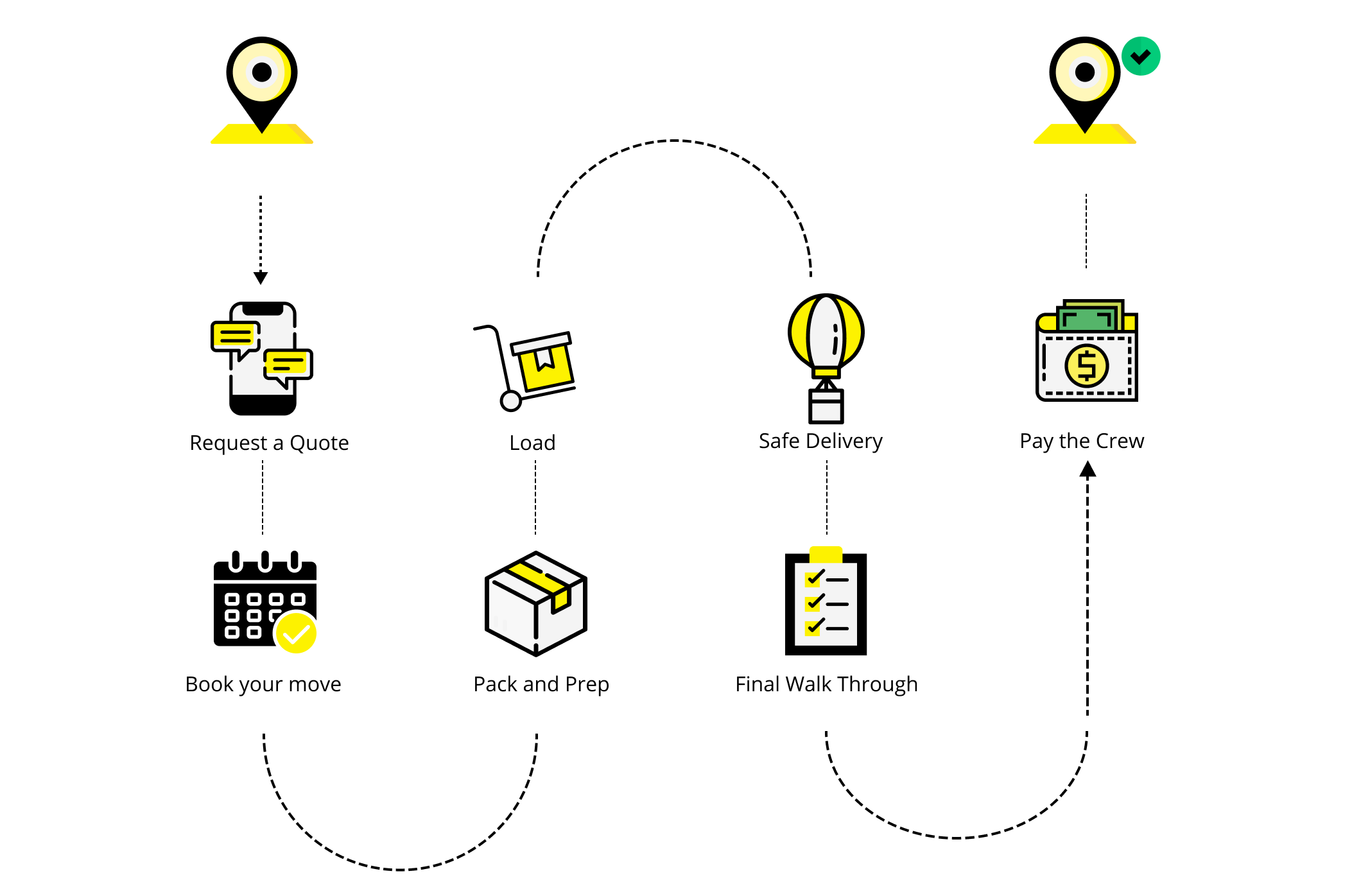 Quick and Easy Moving Quote by Form or Phone Call
We Carefully Load Our Trucks
Your Items Arrive On-Time, Safely
Payment to the Moving Crew Leader
Confirm and Schedule Date and Times for Your Move
We Pack and Prep Your Valuables
We Go Over Everything for Your 100% Satisfaction
Polk County & Central Florida Movers
If you or your business are looking to have a stress-free and efficient move to or from the Polk County area, Infinite Moving is the moving team you need. Whether you're moving from an apartment, a condo, a home, an industrial park, or a commercial plaza, we're ready to lend a hand with packing and hauling your goods.
We specialize in multiple services, including helping clients move residences both locally and long-distance; helping commercial businesses move without interrupting their operations; being the muscle behind your rearrangement and redecoration with our internal moving service; offering professional and efficient assistance needed with government moving; packing up your items carefully with our packing services; and keeping your items secure with our storage options.
Our greatest asset is in our dedication to meeting the needs of our customers. We know that the details and logistics of moving can bring a lot of stress, and we are devoted to minimizing that for our clients. We strive for the utmost in quality in all aspects of our service—not just the actual pickup, hauling, and delivery. Because all of our employees are highly trained and chosen for their performance, we are able to provide the most efficient, professional, and courteous service in the Polk County area.
Moving Apartment / Condos Polk County
Relocating from or to an apartment or condo can require a little more care than moving in or out of a home. With a safety deposit at stake, extra care is needed to ensure your move doesn't damage walls, doors, or floors. Navigating stairs and narrow hallways can be a headache, too, as you wonder how you got your bed frame into your apartment in the first place. Last of all, you'll have a strict schedule to adhere to if you want to avoid all hassle with your building management!
We're dedicated to helping our clients move without any loss or damage to either their items or their living spaces. That's why we offer our comprehensive packing services. We respect your items and your money and do what's necessary to prepare your furniture, kitchen supplies, and other items for a safe move–whether that means boxing, wrapping, or securing items.
Many apartments and condos lay at the end of a hallway or up a set of stairs. If you're worried about getting your couch up and down the stairs, we're ready to help. We'll move all your bulky, heavy furniture for you, from bed frames to recliners. Moving is a challenge enough; let us do the heavy lifting for you–and then deliver them to your new home.
Time is of the essence when you've told your management company that you intend to leave. We're dedicated to promptness and punctuality in all steps of the moving process, so we can help you get out of your old unit and into your new one swiftly and avoid any extra fees.
Home Residential Movers Polk County
Once you've decided to move out of your home, you face a daunting task: getting everything safely packed up and transported to your new home. Aside from the inevitable sorting-through what can stay and what should go and considering how your living room furniture will look like in its new surroundings, you must also pack up and then move all the things that you'll need to its new space. We can't say whether you should keep that second slow cooker, but we can help with the heavy work of packing and moving.
Infinite Moving is your top choice for expertise when making a move. Anyone handling your items should be well-trained–and our team receives at least 200 hours of training before embarking on their first job! That training allows you to relax in the knowledge that your cargo will be handled safely and respectfully. Additionally, our large fleet of moving vans are always ready to go with packing materials, giving the utmost of protection to your furniture and other possessions during transit. (No matter if that means a ride of ten minutes or ten hours!) Last of all, we bring the specialty equipment needed to prevent scratches, dents, and dings on your new floors and walls.
In short, our use of quality packing and transport materials, combined with the care and expertise we put into our service, mean that you can rest assured all your home goods will be ready for transport and arrive at your new home safely… and that you can take a breather and stop worrying about just how you'll pull off your move!
If you're located in or near Polk County, and looking to relocate, give us a call. You won't regret it when you calmly look around your new home, fully moved in, with minimal effort on your part!
Local Movers Nearby Polk County
Infinite Moving is dedicated to serving the communities around Polk County. We love the men, women, and children who call our area home, so we do our best every day to make it simple for our neighbors to relocate to their dream dwellings. Don't let the logistics of making your move in the area worry you. You don't have to tackle it alone. We're here to help, no matter your circumstances.
There are many fine colleges and universities to attend in our area. If you're a college student looking to move apartments in the city or your dorm on campus, we can help get you to your new with minimal hassle. (You can even look to us for assistance with packing services if you're tired of wrapping up your mugs and knick-knacks.)
Or perhaps college is a not-so-distant memory for you, and your new job as an executive has offered you the opportunity to finally buy your dream home. You can count on us to provide quick and courteous service while treating your possessions with care. You'll be pleased to find that moving doesn't have to be a hassle.
Or maybe things have been going very well with your partner, and you're finally ready to take the plunge into cohabitation. Their house is large and spacious, and they're already cleared half of the closet for you and your clothing. You're terrified, though, that your combined efforts won't be enough to get your dresser up the stairs and into the bedroom…
Or maybe you've found a charming house in the suburbs where you can finally start your family. It'd take quite a few trips in your SUV and your husband's sedan, though, to deliver even a fraction of your things from your old apartment to your new home…
For these, and any other scenario, we're ready to help. You can count on our reputation for quality service and efficiency in local moving (and packing). If you need to store any items before, during, or after your move, we also offer storage solutions that can keep even the most precious of items–paintings, antiques, vintage clothing–out of harm's way. (Including environmental challenges such as humidity.)
Polk County Long Distance Movers
Sometimes, life takes you to new and exciting places. Maybe you've received a job offer out west, or need to keep an eye on your mother living in Florida, or have just been dying to build yourself a log cabin in the Maine woods. (We love it here, but we're not judging.) Chances are, your possessions won't all fit into your SUV, and we're sure that you're not hoping to make a cross-country drive twice to gather up all your family members and things.
We do more than just local moves. Infinite Moving can help you make longer treks, too. With the same level of quality and professionalism which we pride ourselves on in local moves, we can help you establish yourself in your new home with our long-distance moving services.
Does having another person drive your things out for you sound exhilarating (you don't have to worry about it!) but nerve-wracking (what if my items are being carted to the nearest auction?)? We understand your fears, but with us, there's no need to fret. A big concern for many people undergoing a long-distance move is the fear that their items, moving tens or hundreds of miles, may not complete the trip safely. Roads can be bumpy, traffic, maddening; and moving teams… Questionable. Infinite Moving employees are well-vetted and proven to be safe and competent packers and movers, able to brave the worst of traffic jams to deliver your items in a timely manner.
Our fleet of moving vehicles are GPS-tracked and well-maintained to ensure that there are no unforeseen circumstances or hold-ups on the road. Instead, you can track where your possessions are and get quick updates on their estimated time of arrival.
Just like with our local moves, our team of well-trained, professional movers (who must undergo 200 hours of training before so much as lifting a box for customers) make easy your path, safely packing your things in premium materials and transporting and delivering them to your new home on-time and undamaged. Many other companies promise similar feats; our track record of satisfied clients shows that we mean it. Just as with our other services, our long-distance moving comes with our "White Glove" service, emphasizing open communication to let you stay abreast of any and all updates; professional and courteous service from our highly-trained staff; effective and secure packing to best secure your items; on-time delivery that you can count on; and complete openness in pricing.
What's more, if you're not ready to transport everything from the Polk County area just yet, you can make use of our storage services and effortlessly have items packaged and transported to our climate-controlled, secure facility to await your return.
Commercial Movers Polk County
Relocating a business, whether near or far, can bring chaos and stress. As a business owner or operator, you need to keep your enterprise running smoothly, no matter if your office is relocating. Working with a team of professional, organized movers like those with Infinite Moving can allow you to spend less time focused on the nitty-gritty details of moving and more time simply running your business–and ensuring the quality of your service remains high, so that when you move, your clients are ready to follow with you.
We are dedicated to making the moving process simple (and even pleasant!) for our commercial clients by providing our signature "White Glove" services–that is, doing everything we can to make the moving process easy and stress-free by rolling out the red carpet and providing the service an A-list celebrity would expect.
Our white glove service capitalizes on open communication that keeps you informed on how your move is progressing and allows for you to freely contact us with any questions or concerns; professional and courteous service from our highly-trained and vetted staff (never outside contractors); efficient and safe packing that ensures items remain undamaged; on-time delivery that you can count on; and total honesty in pricing that lets you easily compare us to our competitors. (We think we know who will come out the clear winner for both value and quality.)
Infinite Moving respects and values your hard work in our community. If you're a commercial enterprise that is making a move, let us help you continue to thrive and to serve our neighbors.
Internal Movers Service
Although so many of our services revolve around helping you move from one place to another, we know that life calls for many types of change—and occasionally smaller actions are called for. Sometimes, the move you have planned is just of the furniture inside your living room.
You could spend all day clearing the shelves of your bookcases, dragging your sofa across the wood floors, lifting the side tables and walking them to their new locations–and end up exhausted, sore, and still needing to tweak and turn your chairs and lamps to fit just right.
You could, in other words, spend all day on what feels as if it should have been a simple task–and then need a couple of aspirin, an ice pack, and a chiropractic visit to recuperate fully.
Or you could call in Infinite Moving's expert team of movers and get the job done quickly, effortlessly, and with absolutely no discomfort.
If you need a hand with rearranging your couches and bookshelves, switching your children's bedrooms, or any other internal moves, Infinite Moving has you covered. No job is too small–so don't strain your back dragging your loveseat or sprain your ankle tripping over the coffee table. We'd be happy to help you move all your items, bulky or small, at a fair price.
Plus, if you find that your old settee no longer shines in its new spot (but you just can't let it go), you can rely on our storage services to keep it safe and sound until the next round of redecoration opens up a new place for it to, once again, light up the room.
Government Moving
Infinite Moving is a trusted public sector moving company. Because of that, we know all about the needs and wants of government employees when it comes to moving. As with all of our customers, we provide the highest quality of service to our clients who are military members or government agencies and their employees. We know that you serve our communities every day and deserve quality service delivered with professionalism. When you count on us to help out with moving, that's what we provide. Once you've used our services, you'll find that our commitment to giving back to those who help our community and our country thrive is unmatched.
What makes Infinite Moving stand apart from other providers in our area is our "White Glove" service model–where you can enjoy an easy, stress-free, courteous move with the same level of service a celebrity could expect. Our white glove service capitalizes on open communication to best keep you informed on how your move is progressing and to allow for you to freely contact us with any questions or concerns you may encounter; quality service from our highly-trained and vetted staff (we never use outside contractors); efficient and safe packing to guarantee that items remain undamaged; prompt delivery; and pricing transparency.
We know government agencies have better things to focus on than moving logistics, so Infinite Moving makes efficiency and professionalism paramount. It's our way of supporting the important work you do for us all.
Packing
Let's say you and your family are truck-driving bodybuilders with no need for any sort of help with the physical task of moving. The hauling is only one part of your move. What about preparing your items for your move? To prevent broken furniture, shattered glass, lost decor, and other woes, you'll want maximum protection. That quality takes both time and resources—let us provide both. Don't risk losing your heirloom china, breaking your brand-new dish set, or scratching your dining room table. We meticulously prepare and pack your items, so you can be confident they'll emerge unscathed from your move.
If you're wanting to carefully prepare items for storage, Infinite Moving can also help. Not only do we offer climate-controlled, secure storage for even the most delicate of items, we also can help you pack those items for their stay in storage and transport them to our facility. By relying on us, you can know that your furniture, books, sculptures, artwork, documents, and more will be safe from pests and the elements and ready for use again when you are. Don't brave sketchy storage facilities with dirty floors, spiders, and who-knows-what-else crawling inside their units. Trust Infinite Moving and our clean, secure, private warehouse to hold on to your valuables.
Storage
Sometimes you may need a place to put some things after ending a lease or selling a home and before moving into your new space. You're welcome at your mom's house for a week, but your vinyl collection and living room set may not be… And you're not quite ready to auction off your favorite albums like you promised your wife you would one day…
Or perhaps you may need to vacate a room or two while remodeling and need a short-term space to store your possessions. You could stack them all in your bedroom, but things already feel a little cramped, and you hate the feeling of clutter…
Or maybe you found a new apartment for the upcoming year but know that you're going to have a gap between move-out and move-in dates that leaves all your stuff homeless for a while… Last time, you put it in a friend's basement, but you're pretty sure that ended up with you losing a box or two, and the water damage to your books when their pipes leaked was a little upsetting…
These scenarios can be scary, but Infinite Moving is always able to help. It doesn't matter your situation; we provide world-class storage solutions for all. Simply let us add your items into one of our sealed packing containers and allow us to place it in our climate-controlled warehouse. Your possessions, even fragile or valuable ones, will stay safe after we pack them up and store them until you are ready to welcome them back into your living space. So don't worry about your records, or your furniture, or your library-in-the-making. Don't worry about pests, humidity, theft, or misplacement. While your items are with us, we take care of all those things.
Just as with our local and long-distance moving services, our dedication to customer service and careful handling of all items in our care set us apart in the Polk County and Central Florida area. We will always treat you and your possessions with regard and care, making sure that your items are safe and you feel satisfied, heard, and respected.